Introduction
The Bluest Eyes, a novel by Toni Morrison, is based on an investigative course of what beauty really is. Different people have different understandings and perceptions of what beauty really is and act differently to tell of their understanding of the same. Analysis into what beauty is really attributed to remains the main aspect that this paper seeks to address as portrayed in 'The Bluest Eyes".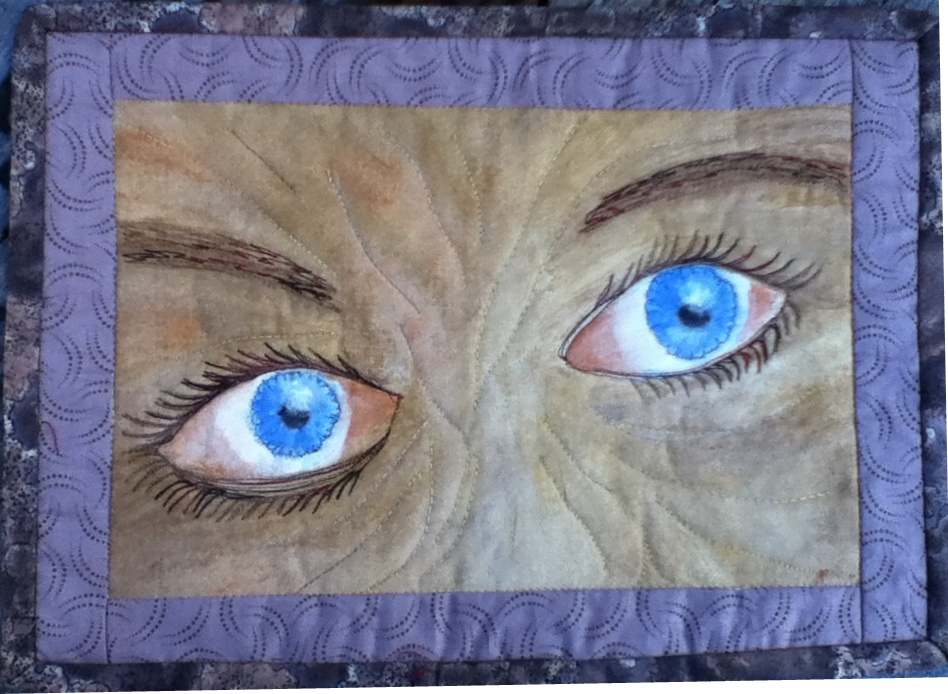 The Bluest Eyes, inspired by a novel by Toni Morrison
Many different attributes have been given and stated towards beauty. Indeed, what is beauty? What are its attributes? What is it made of? These are questions that a number of people have failed to answer; not now, not yesterday but since decades ago. Various perceptions have been given towards beauty by different individuals based on their understanding of the matter. Some argue that 'black is beauty' in reference that Africans are the most beautiful people in the world. Others, however, argue that 'whiteness is beauty' in reference that those from the European nations are more beautiful than the rest of the world (Waxman 47). Others still, believe that beauty is in the eyes of the beholder and hence at no point can it be attributed to any particular conclusive determination. Regardless of the different opinions on the issue, beauty tends to remain one of the most misunderstood life aspects as portrayed in the "The Bluest Eyes".
Portray of beauty in the aspect of color substantively contradicts various aspects with regard to beauty as is the case in the novel. However it is substantively clear that beauty is in the eyes of the beholder (Crystal 24). As is indicated by difference in perception of beauty, it is significant that beauty is in the eyes of the beholder. According to Pecola beauty is all about being white and in her condition of being a black girl, she considers herself very ugly (Giroux 126). To put more stress on the issue, she states that it is actually due to her black ugly look that contributes to the problems in her family, attributing that if she could be beautiful, then the problems in her family would be no more (Bump 153). In contrast to her opinion, Claudia believes nothing like beauty being in whiteness. In her dislike for this opinion, she destroys her white doll that a majority of people believe to be beautiful just because it is white. This clearly portrays that beautiful is all in the eyes of the beholder.
The perspective and attribute of beauty being in white is also indicated in the novel when a newcomer into the school Maureen Peal, who is high yellow is considered the best and favored in all aspects (Morrison 20). Peal accepts all the glory everyone bestowed towards her as this is the mindset that everyone else has on the aspect of color and beauty. Claudia and her sister seem to be confused on their attribute towards Peal. The hate aspect is mainly attributed to the fact that Claudia does not believe in beauty being in whiteness, and the favor that everyone is garnishing towards Peal is not worth. For the like that Claudia has towards Peal may be attributed to the social status aspect since both come from rich families. A clear stand is however displayed when Peal insults Pecola then Claudia and her sister come to her rescue by chasing a way Peal, an indication that thy never had the favoritism that other people had on Peal (Morrison 22).
In an urge to be someone else, people usually find themselves hiding from their true self, trying to copy the other person. To Pecola, being black was all she never wanted in her life hence an urge to be white and get the bluest eyes, a sign of beauty. Her mother Pauline is as well affected by a similar course. Considering herself an outcast in the community and in her big family as a result of her deformed foot, it is clear she really attributes her problems to her condition. In addition to this, she shares similar sentiments as her daughter on the aspects of what real beauty is and also tries to emulate the celebrities she watches in Hollywood movies as these are the people society believes to be beautiful (Giroux 128). Despite these differences in opinions, it is clear that each and every person has one thing or another that is considered ugly. Indeed, each one had an aspect of ugliness and so is beauty (Crystal 27). This shows that on the aspects of beauty, no similar opinions can express the aspect of beauty.
Drawing in physical aspect, beauty portrays a different and unidentified perspective on how people attribute to it. The aspect of physical beauty brings about a different opinion of beauty perception. Mr. Henry gropes Frieda in an attempt to show her what physical beauty really is. Mr. Henry is fond of bringing prostitutes to the house at all times when Claudia's parents are away and since they stay with Pecola; he wants Pecola to realize her physical beauty by engaging in prostitution (Morrison 121). To Pecola, this is not what real beauty is all about; it is being white with blue eyes. It is not until her father Cholly rapes her twice leaving her pregnant that she realizes some aspect in her beauty, one that she had forever lacked. She tends to believe in her beauty through an internal conversation, in which she speaks as though she has had her wishes granted. It is the aspect of physical engagement in love that many people in the world believe to be the source of realization of one's beauty (Morrison 214).
It is however critical that the main aspect of the whole issue of beauty is lined in racial self-loathing. Pecola, like her mother, has similar opinions that segregate them racially based on their color (Giroux 127). Their belief that beauty is all about being white is a clear indication of racial and class characteristics. Claudia on the other hand portrays the aspect of racial difference, though in a different perspective, by despising the community's notion that beauty is in whiteness, when she destroys her white doll which she is constantly told to be beautiful. Her dislike for the white doll is mainly attributed to the fact that it is white and that is the main reason why people say it is beautiful (Herbert 186). She substantively resists the white racial standard in her society. Without knowing an urge of 'blue eyes' for beauty is destruction in the background of the black originality.
Conclusion
Varied opinions make varied determinations about what beauty really is. It is important that elements of beauty be in reference to how an individual's perception is other than generalizing on certain attributes. I believe it is not too late for change of opinions and perceptions on the attributes of beauty. Every person is beautiful in his or her own category and measure and hence there should be no reference of beauty inferences as this leads to undermining the beauty that we exhibit in making certain elements in its attributes superior. Beauty is all in the eyes of the beholder and not an aspect of being black or white.
Works Cited
Bump, Jeromo. "Family Systems Therapy and Narrative" in Womack, Kenneth and Knapp, John Newark (eds.) Reading the Family Dance: Family Systems Therapy and Literature Study. Newark: UP, 2003. pp. 151-170
Crystal, Lucy. "A Journal of Ideas". Proteus 21.2 (2004): pp. 21-26
Giroux, Henry. Channel Surfing: Racism the Media and the Destruction of Today's Youth. New York: St. Martin's Press, 1997. pp. 126-128
Herbert, Kimberly. "Acting the Nigger: Topsy, Shirley Temple and Toni Morrison's Pecola:" Approaches to Teaching Stowe's Uncle Tom's Cabin. Ed. Elizabeth Ammons and Susan Belasco. New York MLA, 2000: pp. 184- 198 (Herbert 186)
Morrison, Toni. The Bluest Eye: Vintage International. Vintage; Reprint edition (May 8, 2007)
Waxman, Barbara Frey. "Girls Into Women: Culture, Nature, and Self-Loathing" in Fisher, Jerilyn and Silbert, Ellen S. (eds.) Women in Literature: Reading Through the Lens of Gender Wesport: Greenwood, 2003. pp. 47-49
If you are looking for the college paper help worth your attention you are always welcome to try essay help from essayhelp.org.