Steve Jobs rose against all odds to become the founder of both Pixar Animation Company and NeXT Computer Software. He was also the co-founder of the much celebrated Apple Computers. On Sunday 14TH June 2005 during the 14TH graduation ceremony of Stanford University, Steve Jobs gave a commencement speech which he divided into three segments. The first section focused on his early childhood, the second centralized on how he learnt of what to do in life at an early age and the final portion zeroed in on death. Steve Job's speech was easy to grasp given that he used simple structured sentences and observed proper timing thereby earning the attention of his listeners.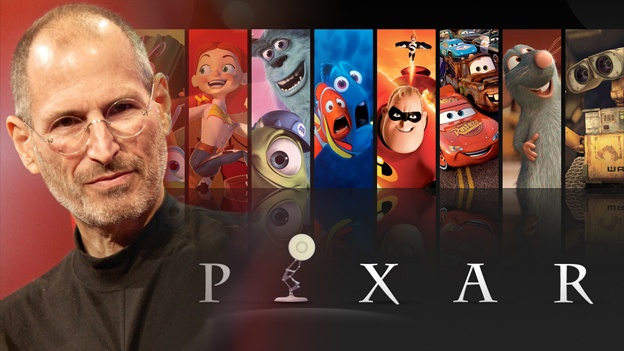 Steve Jobs Animation Company
In the process of introducing his speech, Steve Jobs recognized his audience by saying that he was honored to have stood before them on an event of such importance. That statement made the listeners feel valued and demonstrated to the listeners that respect is very important in any form of communication. Steve Job's also displayed sincerity when he admitted that neither he nor his biological parents were graduates and that attending the graduation ceremony at Stanford University was the closest he ever came to attending a graduation ceremony.
Steve Jobs demonstrated to the gathering the importance of friendship when he paid tribute to his friend Wonziack as having played a significant role in the establishment of the well-known Apple Computers. This gesture made the graduates and the gathering at large know that ideas are properly nurtured when shared and that though personal effort is primary to ensuring an individual's success, combined effort is also of substance.
Steve Jobs justifies that it is important for an individual to make good use of all the opportunities that come by when he says, "The first story is about connecting dots." This statement encourages the gathering at large to take charge of their destinies by being on the lookout just to ensure that everything made available to them is perfectly utilized. In like manner, Steve Jobs makes evident the fact that the background of an individual does not have any relationship to the stature the individual may gain in future when he says he was an adopted child.
In his speech, Steve Jobs manifests that it is important for an individual to take charge of their course of events. This is portrayed when he managed to get over the aspect of him being sacked by Apple Computers and established both Pixar Animation Company and NeXT Computer Software. Similarly, Steve Jobs shows that it is important to be passionate in what you do when he says "What had been the focus of his entire life had gone, and it was very devastating." He also encourages people to make the best out of all the situations they are in when he says that, "Though I did not see it, getting fired from Apple Computers was the best thing that happened to me." The fact that Steve Jobs turned a setback into prosperity is clear proof that success favors the gallant.
According to Steve Jobs, Education is the unsung hero in every activity that an individual does. This is proved when he admits that the calligraphy lessons that he took helped them in introducing the aspect of typography into the MacBook. As much as education is of substance in life, it is also worthwhile to make use of the talents which an individual has. This is verified by the fact that the renowned Apple brand was established in a garage. When Steve Jobs says, "And Lauren and I have a wonderful family together." He shows the value of a family in an individual's journey towards success.
The final section of his speech that touches on death is indeed sorrowful. He involves humor when he says that he did not know what a pancreas was when he was diagnosed with Pancreatic Cancer. The fact that he had a short time left to live on earth during which he had to put everything in order, show us that doing the best we can do should be compulsory.
When introducing his speech, Steve Jobs says "Today I want to tell you three stories in my life." This plays a significant role in making the listeners get hooked to what he wants to say. Steve Jobs uses timing to his favor by staying silent for some time in order to give the gathering a moment to understand the message. In addition to that Steve Jobs understands that given the occasion, most of the listeners must be graduates and for that he is relevant to the audience.
The stories that Steve Jobs narrates to his listeners also play a great role in ensuring they give him full attention. An example is how he narrates his life at Reed College; how they came up with Apple Computers in a garage and the life he lived after being fired from Apple. The fact that all three sections of the speech are not disjointed because the key concepts are tied together also works to the favor of Steve Jobs.
If you are looking for the perfect speech, you are welcome to look through excellent sample papers online with us.