Starbucks underlines the importance to take a stand on problems both of their business and their clients. The company feels responsibility for the customers and it is ready to act with all due respect in order to fulfill their best expectations. From this point of view, Starbucks finds it important to conduct internal and public policies that support the health of the business as well as that of employees and customers.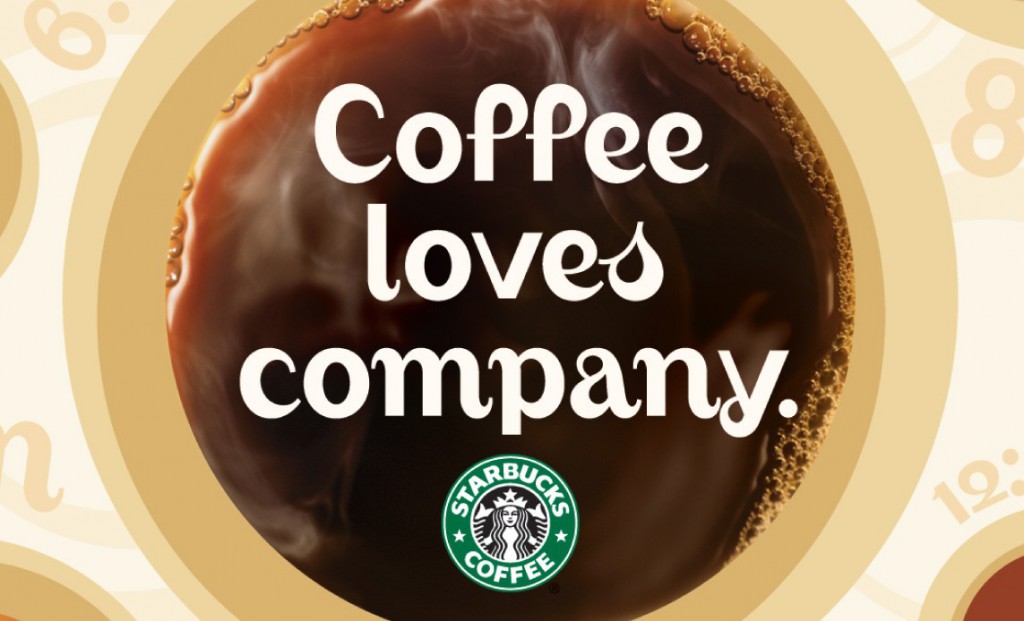 The social responsibility program is aimed at underlining Starbucks' care about the customers. Policy covers a range of issues from global ethical business standards to its own guidelines for doing business. Social Responsibility program includes Standards of Business Conduct, Corporate Political Contributions and Expenditures, Global Anti-Bribery Standard, UN Global Compact, Menu Labeling Position.
Starbucks policy complies with care about Global Human Rights, Equal Employment Opportunity, Supplier Code of Conduct, Coffee and Farmer Equity (C.A.F.E.) Practices, Cocoa Practices (sustainable cocoa guidelines for producers), Starbucks Social Responsibility Standards for manufactured Goods and Services, Supplier Diversity Standard, Animal Welfare, Sustainable Palm Oil, California Transparency in Supply Chains Act (zero tolerance policy for the use of forced workforce or human trafficking).
The Starbucks budget policy aims to estimate the marketing cost necessary to reach the business purposes through different touchpoints and to support the marketing campaign in order to facilitate the relationship with the customers. Starbucks' annual reports of the last 5 years confirm that approximately 1% of the overall revenue were put into publicity and marketing.
Under the BBC News, Starbucks generated 395million in sales in the UK last year. Hence, 4 million were used for the advertising and marketing budget policy. Extremely high costs of TV commercials caused Starbucks media touch points mainly be focused on public relations, newspapers, radios, official web-site and social networks including YouTube, facebook, twitter and others.Furthermore, Starbucks is not just taking full advantage of new ways of promotion it products through different ways but also using public relations to positively affect the company's image and reputation. Nevertheless, each of the touch point must be taken into account in the advertising and marketing budget plan.
It is worth mentioning that Starbucks also made 6 main emphasizes: Consistent branding, Web in the content hub, Content is integrated across channels, mobile experience, make it easy to share content, engage consumers. These six approaches illustrate additional side of Starbucks management strategy. Starbucks is conducting the way in the mobile experience, which enables complete sense when a customer considers their product.   The content can be easily viewed from a smartphone. Email communications are optimized, too, so it is easy to apprehend the data while customers is on the go.
Organizational culture of Starbucks is based on a teamwork tradition, maintaining a joyful work environment, and offering its clients quick and pleasant service. The company works on the increase of the employees' performance by offering suitable benefits, offering enticing incentives, and instigating motivation. Happy clients must be served by happy employees. They have to know Starbucks products, to communicate eagerly and love coffee! At the same time, the management executives visit chain cafes and communicate with the ordinary customers regularly. Organizational culture provides streamline information from a customer and low-tier employee to the corporate level. The management execs utilize new employee manual to streamline production and improve staff performance. Corporate culture is aimed at re-igniting the emotional attachment with customers. Starbucks is also known for its "Employee First" Philosophy. This helps to build a network of loyal clientele. Organizational culture is instigated by personal image of the current CEO Jim Donald who is really a forward looking person. The company could save about $12 million if all the executives applied their CEO time management approach. Starbucks really creates a pleasant atmosphere where clients can unwind.
The Internet experience is tailored to the audience.  For instance, web experience of the average customer acknowledges the rewards status, so anytime he or she goes to the website it is easy to access the account, check on the rewards, find stores; all the things a client wants to do as a coffee consumer.
Video is used to masterfully tell the story of ordinary people and, at the same time, ties in an appropriate brand message.
As a result, Starbucks is a globally known and recognized company which provides goods and services of the best quality. A number of Starbucks clients is likely to grow all over the globe. From this point, Starbucks strategy proves to be effective.
References
Cousins, M. (2012, 12 12). Communication strategy starbucks. Retrieved from https://sites.google.com/site/michaelallencousins/see-my-work/Starbucks-Strategic-Communication-Brand-Development-Brand-Management
Brooks, J. (2013, 03 07). Starbucks UK marketing communications plan. Southampton School of Management. Retrieved from http://media.wix.com/ugd/98c791_51d3524ec3da7a129aaec599aa8dc57e.pdf
Ruiz, J. (2011, 09 21). 6 reasons starbucks marketing communications strategy is so effective. Strategic Marketing Solutions. Retrieved from http://www.strategicdriven.com/marketing-insights-blog/6-reasons-starbucks-marketing-communications-strategy-is-so-effective/
Brindley, K. (2009, 05 18). Starbucks corporate culture. Retrieved from http://www.slideshare.net/rscalmo/teamcppt18may09
Autopsy, B. (2007, 01 15). The starbucks "employee first" philosophy. . Retrieved from http://www.brandautopsy.com/2007/01/the_starbucks_e.html
The inside of a starbucks company. Retrieved from http://www.businessholic.net/the-inside-of-a-starbucks-company/
Frankson, S. (2013, 04 13). Starbucks & howard schultz: Culture & core values case study. Core Values Insitute. Retrieved from http://corevaluesinstitute.ca/culture/starbucks-howard-schultz-culture-and-core-values/