Every student dreams of discovering the secret of fast and effective writing. The crazy number of papers you will have to write during the years of studying makes you think of new approaches to this everlasting type of assignment. Luckily, the clever and kind people around the world invented numerous free writing tools to make the life of students less stressful. You can choose from a wide variety of resources that will help you organize the process and work productively.
Usually, you can break the process of writing into 3 main stages — preparation, the process itself, and proofreading (3Ps). The final result depends on how good you manage to cope with the assignments on each of these stages. Therefore, take every step of the 3Ps seriously and find the tool that works best for you. Here's a short collection of free writing apps we believe can help you a lot.
Preparation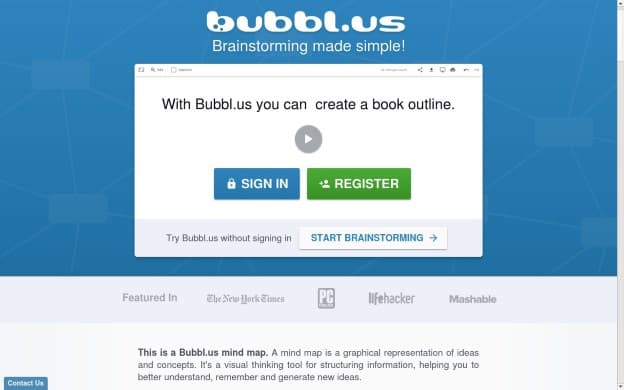 This app will be useful for those students who are involved in a massive writing project. Before you can start transforming your ideas into a comprehensive text, you need to come up with an outline. Bubbl.us is a mind-mapping tool that makes it easier for you to put note down your thoughts and find non-trivial points. Once you have a clear picture of what your paper will be about, you will be able to make an outline. Teachers pay close attention to the structure of the academic papers. If you want to score high, mind-mapping is a helpful approach. Registration is optional and you can try using the tool without filling out numerous fields.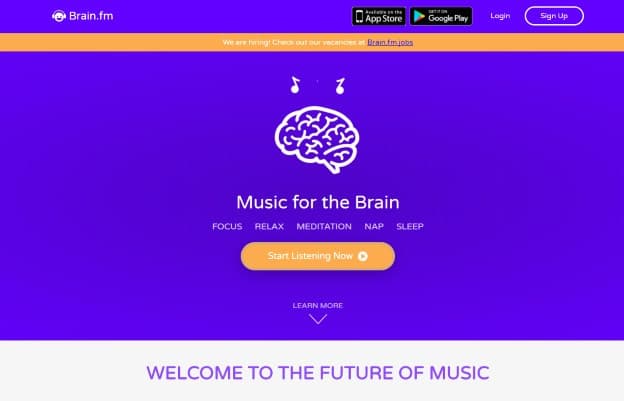 To write a good paper you need to get into the right mood. Everybody is saying that you need a high level of concentration to focus on the topic and come up with fresh ideas. If listening to music does not distract you from writing, this app will come in hand. It plays the kind of music that will increase your attention. The creators of Brain.fm claim that they cooperate with scientists to make music that will calm, brace up, or let you focus. It's available for iOS and Android.
Process
If you are looking for a nice alternative to Microsoft Word, this is probably the best one there is. You can use it on different devices. the menus do not distract from writing but at the same time are easy to find. The app is great for working on a team project as it allows all the members to contribute at the same time. You don't have to sign in and may use it anonymously. There is a plug-in that ties Writer and Word together in case you got used to the latter. Easy interface and clean space for writing. What else might a busy student need?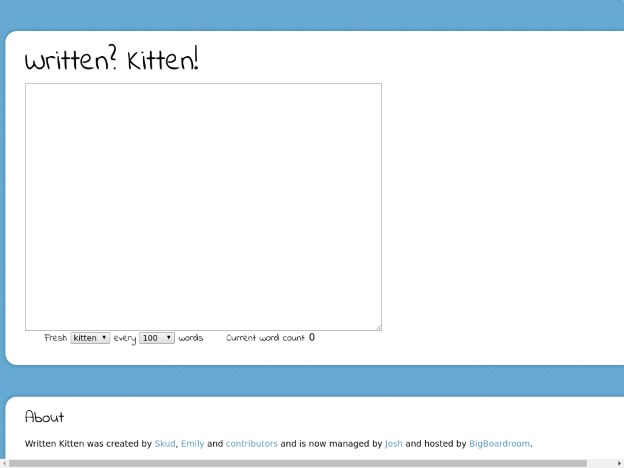 You can often find a very popular suggestion in regards to studying – use initiatives for motivation. And what better motivation can you imagine other than looking at cute kitties? This resource shows you pictures of kittens for every 100 words you write. Do not give into the temptation to find the pictures online skipping the part where you write, though. Yes, it is a lot easier but you won't get anything done.
Proofreading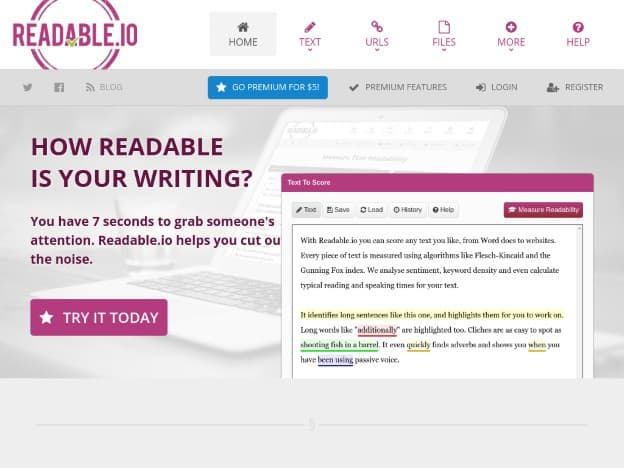 A good text is easy to read. If you want to get your point across without causing any misunderstanding, the readability score of your paper has to be high. This tool analyzes your writing and shows you many statistical parameters. The length of sentences and the number of adverbs play a crucial role in making your paper look good or bad. There are several readability formulas used in the algorithm. You can buy a premium membership for $5 per month to get unlimited checks and other additional features.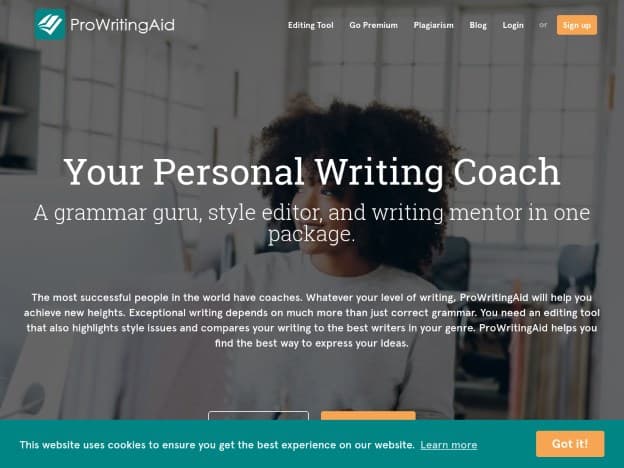 Editing is a boring and tiresome process that can last forever. Every time you read a sentence, you think there is a way to improve it. The problem is that most of the students don't know how to do it. ProWritingAid will suggest you more than 1000 ways to improve your text. There are many parameters and the tool compares your writing against each of them. Except for the style issues, the tool will help you to eliminate all the grammar errors. You can upgrade to a premium version and use a plagiarism checker. If you can't find the right words to make a point, ProWritingAid will suggest you several options.